The appearance of a character wearing a strapless dress in the streets of New York has caused a buzz around The Only Murders in the Building.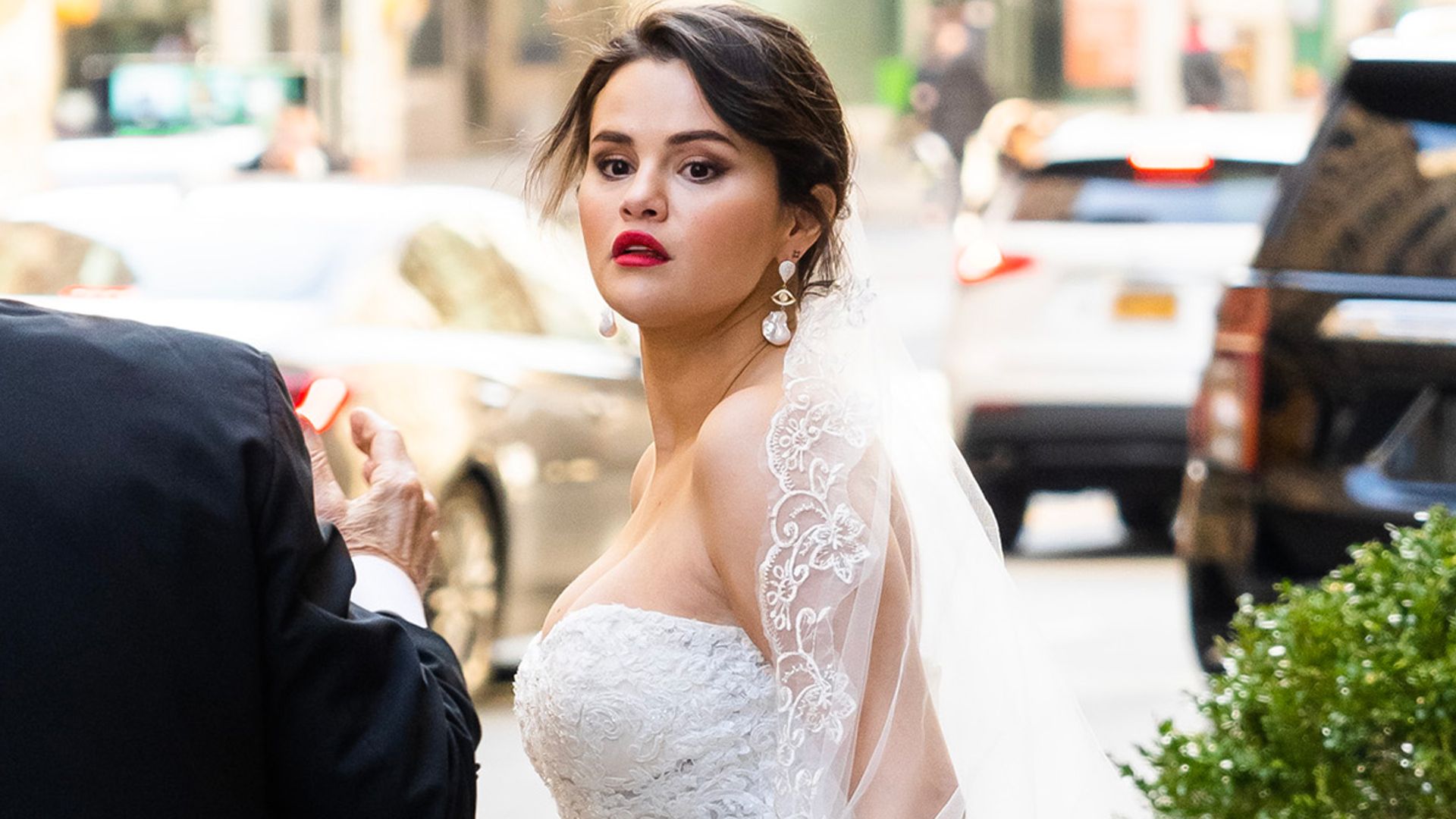 Selena Gomez recently turned heads in New York City when she was spotted wearing a breathtaking wedding gown. However, don't rush to congratulate her on getting engaged or hitched just yet, as the dress was actually part of her costume for the hit show "Only Murders in the Building," where she stars alongside Martin Short and Steve Martin. Even though the dress was just for her role, Selena still managed to exude elegance and bridal vibes that could rival even Carrie Bradshaw's style. While there's no real marriage to celebrate, Selena still made waves in the fashion world with her stunning street style moment.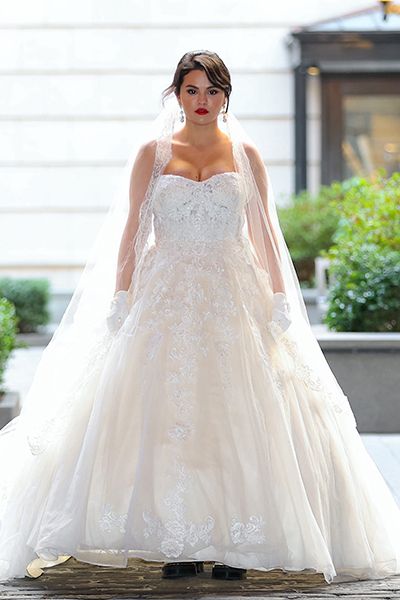 Selena, the popular actress, was spotted wearing a gorgeous strapless lace wedding gown on the set of "Only Murders in the Building". The dress had a wide floor-skimming skirt with white floral embellishments that gave it a unique look. Her character's unconventional bridal attire is in line with the current trend of brides opting for less formal wedding outfits and instead expressing themselves in non-traditional ways. Vera Wang, a renowned fashion designer, spoke about this trend to Hello! earlier this year, stating that brides today are more confident in owning their individuality and expressing themselves in their own way rather than conforming to traditional formulas. This trend has been growing over the last three decades, and designers like Vera Wang have played a significant role in empowering brides to embrace their distinctive style.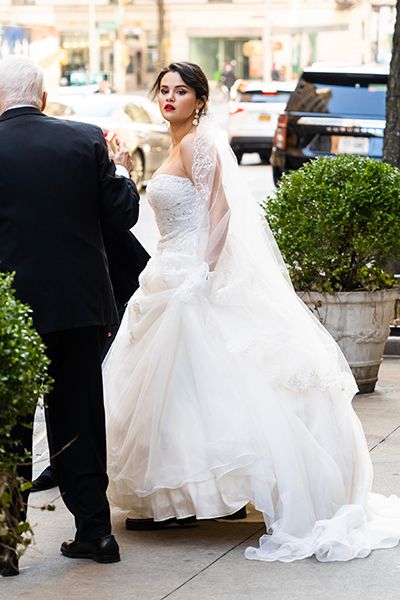 As she strolled along the busy streets of New York, the actress donned a breathtaking bridal gown that left everyone in awe. Selena chose to style her hair in a classic yet sophisticated updo, complemented by dark strands framing her face and long bangs elegantly swept over in a side parting. The understated hairstyle was further enhanced by dazzling drop earrings that added a touch of glamour to her overall look. Her makeup was nothing short of stunning – a natural smoky eye, well-defined eyebrows, and a hint of peachy blush on her cheeks perfectly complemented the delicate scarlet lip. It's safe to say that if Selena ever decides to tie the knot soon, she would undoubtedly make the most enchanting bride.